When you think of book banning, you imagine it being some horrid, freedom-depriving act that used to take place long ago…maybe even a hundred years ago or longer. The truth? Book banning still takes place in the United States. Every year, hundreds of books, including children's books, are challenged for various reasons, and many have been banned.
Just check out these 15 banned and commonly challenged children's books.
1. The Dictionary


No better place to start than with the most ridiculous ban on this list. Merriam Webster and American Heritage dictionaries have been banned in many schools for its definition of oral sex and other crude terms. In fact, the Merriam Webster dictionary was just banned in a California elementary school earlier this year for this exact reason.
2. Brown Bear, Brown Bear, What Do You See?


This beloved children's book has been banned from Texas schools over a simple case of name confusion. See, the author of the book, Bill Martin, shares the same name as a controversial political author.
3. Harry Potter Series


The Harry Potter series has been named the most challenged book of the past decade. Christian activists say that the book promotes witchcraft and other evil activities.
4. Adventures of Huckleberry Finn


Many school libraries have stopped carrying the Mark Twain classic because of racism and offensive language. Critics say it can have a negative influence on young minds, and during the 90s, it was the fifth most challenged book.
5. Forever


Judy Blume is regularly a target of the book banners. Forever is her most challenged book because it deals with issues like losing your virginity and other sexual behavior.
6. Blubber


What do you know? It's another Judy Blume book. This book is about a school girl who's teased for being overweight. It's been banned due to fear of bullying.
7. Sylvester and the Magic Pebble


12 states have tried to get libraries to ban this children's book because it portrays policemen as pigs.
8. James and the Giant Peach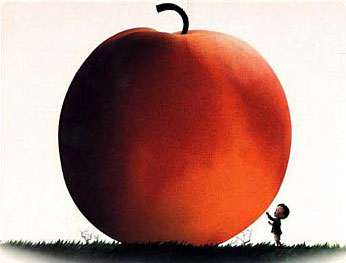 The famous Roald Dahl book was banned for violence, language, disobedience toward adults, and obscenity.
9. The Witches


Another Roald Dahl book, The Witches was banned for sexism and devaluing life. Its themes of witchcraft were also criticized by religious groups.
10. The Golden Compass


This fantasy novel (and recently, a major movie) has been regularly challenged for its anti-religion messaging.
11. And Tango Makes Three


This children's book is a sweet tale of two male penguins caring for an egg together. Of course, two males bonding and creating a family doesn't go over well with some parents as they say it promotes homosexuality and anti-family issues.
12. The Chocolate War


Every kid knows about selling chocolate to raise money for school. This book is about a child who refused to sell chocolate and was punished for it. Reasons for its banning include language, sexuality, violence, and anti-authority behavior.
13. A Light In The Attic


Shel Silverstein can be proud to have one of the most banned books of the 1990s. The collection of poems for children has been banned for encouraging disobedience, horror, and violence.
14. How to Eat Fried Worms


The classic story about a boy who bets he can eat 15 fried worms in 15 days has been banned in the past for promoting unseemly behavior.
15. Scary Stories To Tell In The Dark


The Scary Stories series have been banned and challenged for its disturbing images and frightening stories. Simply put, some believe the books are too scary for kids.
Have you read any of these banned children's books? Will you let your kids read them?